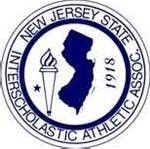 NORTH 1, GROUP 1     Trailing by three in the bottom of the seventh of Tuesday's North 1, Group 1 sectional semifinal against 11th-seeded Cedar Grove, second-seeded Saddle Brook erupted for four runs, capped by freshman Morgan Santora's two-run double off the center field fence to give the Falcons a 6-5 victory.
NORTH 2, GROUP 2     LYNDHURST 4, HANOVER PARK 3 (at Lyndhurst): Jenn Tellefsen had a walk-off single in the bottom of the seventh inning to break a 3-3 tie that sent the second-seeded Bears past the sixth-seeded Hornets. Tellefsen and Grace Tomko each had two RBI for Lyndhurst, which rallied from a 3-2 deficit with a run in the bottom of the fifth.
NORTH NON-PUBLIC B     IMMACULATE CONCEPTION 17, OAK KNOLL 0, 5 inn. (at Lodi): Gabby Slade, Sam Krakower and Ali Moran each had three RBI, as the top-seeded Blue Wolves cruised to a five-inning win with 15 runs in the first two innings. IC will meet fifth-seeded Montclair Kimberley in the semifinals.
EASTERN CHRISTIAN 3, MORRISTOWN-BEARD 2 (at North Haledon): Third-seeded Eastern Christian plated the go-ahead run in the bottom of the sixth to advance to the sectional semifinals, where it will meet No. 2 Hudson Catholic. Winning pitcher Anita Karr (five hits allowed), Angelina Picciotto and Jolie Wolyniec all recorded one RBI for Eastern Christian.
– See more at: http://www.northjersey.com/sports/high-school-sports/girls-softball/saddle-brook-turns-the-tide-1.1024466#sthash.9FhyhuCG.dpuf